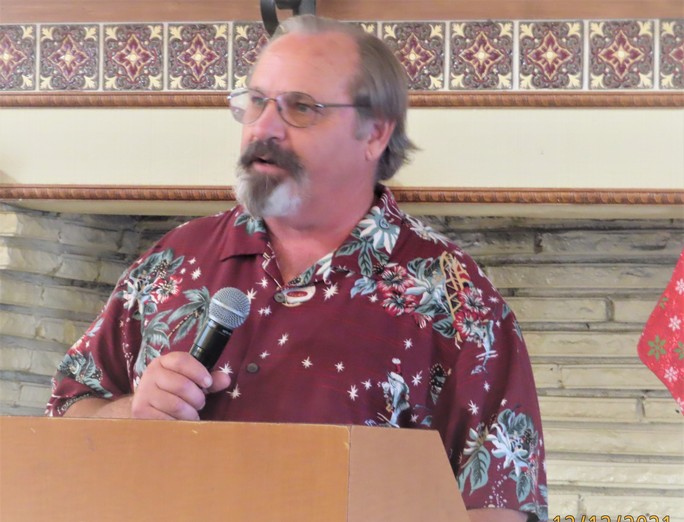 Tim O'Gorman
LBMTC President
President's Message
May 202

2
June is now upon us and lots of stuff is happening this month. The Concours d' Elegance June 5th in Huntington Beach, our own John Bowman is one of the event directors. The 11th is the Riverside –Corona Swap meet, always a fun event. Then Sunday June 19th is car show at the Cornerstone Church. There will be a sign-up sheet for the car show at the June meeting. Pete Wright is on his way to Colorado and handed off the Club Store to John Traw. We thank John for picking up that task. Before Pete left he filled an order for the new shirts and they are in stock. So check your wardrobe and see if you need a new shirt. Also Julie Schleining will be coordinating the Christmas party, many thanks to Julie for taking up the event.

During June I will be out of town with my family for two weeks. We are going to Chicago to watch my son Joseph graduate from DePaul University. We are very proud of his achievement. July is right around the corner and the Swap Meet. We are asking all those that are able, give some time to this event. We will need people to help set up, man the gates, collect tickets, and guide sellers to their stalls and several other tasks. Remember the Swap Meet is the major fund raiser for the club and provides funds for the Christmas Party, Tours, snacks at meetings and much more. So please mark your calendars and come on down and help.

Respectfully Submitted
Tim O'Gorman
ANNOUNCEMENTS and COMMENTS
Jon Traw will be operating the Club Store. Thank-you Jon!
Frank Hilarides has moved, he decided it is time to downsize a bit. His new address is: 1950 So. Mountain Ave., Apt. 4010, Ontario, CA, 91762.