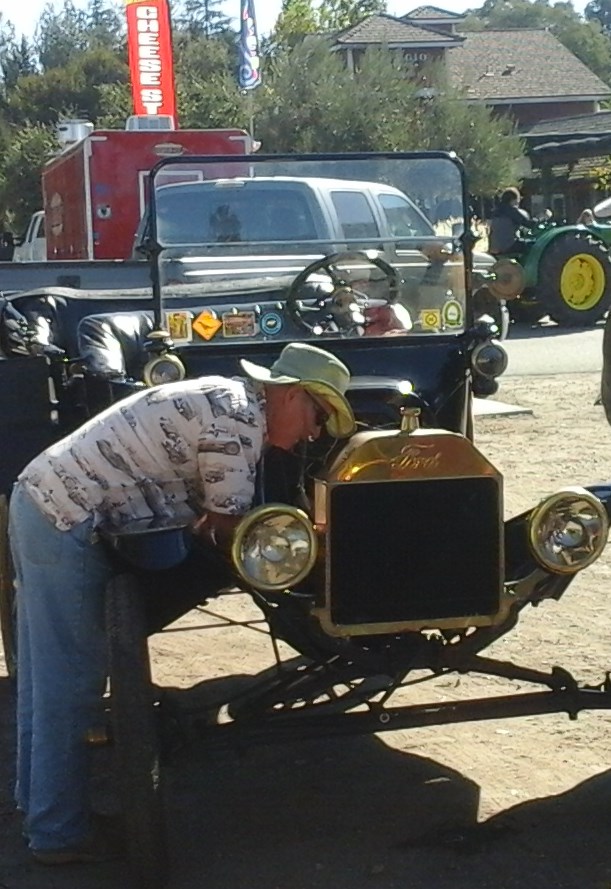 Tom Leroux
LBMTC President
President's Message
March  2020
Another busy month ahead. These days, they are all busy. We have two new members this month. One lives in Lake Arrowhead and has two T's.
The second one lives in Seal Beach with a very nice 1915 touring. Both were at Model T garage on February 15th, and I was pleased to see all the members helping one another with problems.
Doug was rebuilding rear end seals and was having problems getting them out. He had lot of help from Jim Cliff and others. Dave, one of our new members with a 15 touring, had a new timer put on with help of Don Skille and others. John Craig played with his coils, and as always Joe Brun supervised and signed off on all repairs made at the shop. We had 18 people at the garage. What a great bunch of guys! We ate 4 extra large pizzas and drank plenty of soft drinks. If you did not come last month, please come this month even if for a little while. Great fun even just to watch and see what is going on.
The Model T garage is taking on the rebuild of Howard's LUCKY 7 SPEEDSTER.  The motor is underway with the crank, piston and rod in place. The trans has been installed. We are missing parts for the pressure system. Nate, Howard's grandson, is trying to find the parts needed to complete the motor. For a sneak peak photo of the motor, look on the cover of this month's Mag News. This month, we will have our Model T Garage ECCT back from Bob, so we can do coils. We have several members waiting for coils to be rebuilt or looked at.
Get car ready for touring. Winter is almost gone. Touring season is almost here. If you need help, call any of the board members or bring to Model T to the garage.
Tom Leroux                                                                                                              Club President