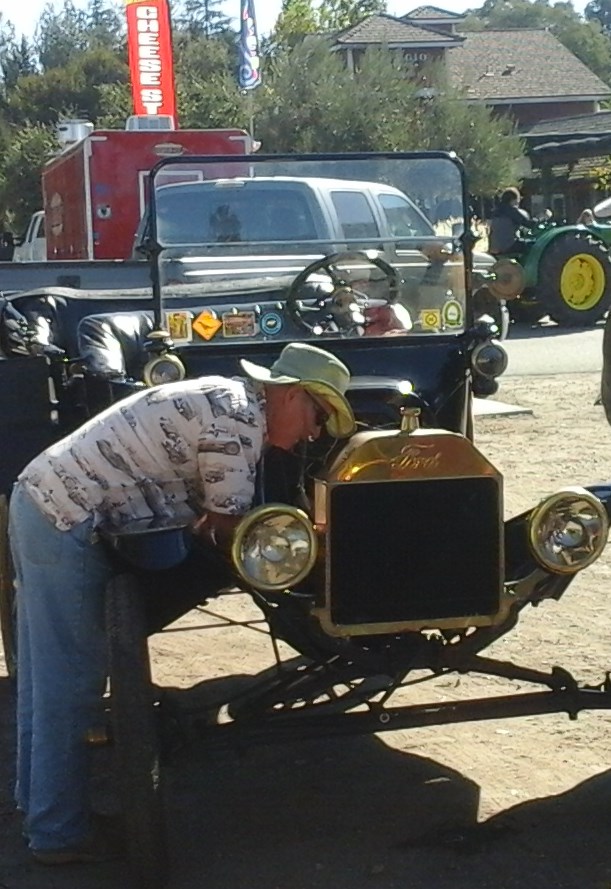 Tom Leroux
LBMTC President
President's Message
October  2019
OCTOBER WILL BE ANOTHER BUSY MONTH. OUR CLUB WILL HAVE A BIRTHDAY OF 65 YEARS. IT WAS STARTED BY A SMALL GROUP OF GUYS, AND WE ARE GOING STRONG AS EVER. WE WILL HAVE CAKE AND ICE CREAM. PLEASE JOIN US AT THE OCTOBER MEETING.
WE HAVE A GREAT TOUR PLANNED FOR THIS MONTH. I HOPE YOU HAVE
SIGNED UP WITH JOHN BOWMAN. HE ALWAYS PUTS ON A GREAT TOUR.
SEVEN OF US PLAN TO DRIVE OUR T'S TO WARNER SPRINGS. IT WILL BE
ABOUT 125 MILES ONE WAY. COME JOIN US.
OUR YEAR IS COMING TO A CLOSE SOON. IT IS TIME TO START THINKING
ABOUT NEW OFFICERS AND BOARD MEMBERS. PLEASE THINK ABOUT
JOINING THE BOARD AND HELPING OUT OUR CLUB. WE MEET ONE NIGHT
A MONTH. PLEASE GET INVOLVED. SOME OF OUR BOARD MEMBERS HAVE
SERVED FOR SEVERAL YEARS. OUR CLUB NEEDS NEW IDEAS TO KEEP IT
STRONG. THE LOUIE BAGLIETTO AWARD IS OPEN FOR NOMINATIONS. YOU
WILL FIND THE FORM IN MAG NEWS. IF YOU KNOW SOMEONE THAT
DESERVES THIS AWARD, PLEASE FILL OUT THE FORM AND SEND IT BACK
TO THE BOARD.
ALSO, THE MODEL T GARAGE WILL NO LONGER BE AT BOB'S HOUSE. THE LAST GARAGE AT BOB'S WILL BE IN OCTOBER. PLEASE THANK BOB FOR HAVING THIS FOR SEVERAL YEARS. THE NEW LOCATION WILL BE AT HOIST SERVICE, UNLESS SOMEONE STEPS UP TO HAVE THIS. THIS
AGAIN MAKES OUR CLUB SOMETHING THAT OTHER CLUBS DO NOT HAVE.
SEE YOU ON OUR TOUR TO WARNER SPRINGS. IF YOUR CAR IS NOT RUNNING, COME OUT AND RIDE WITH SOMEONE!
Tom Leroux
Club President