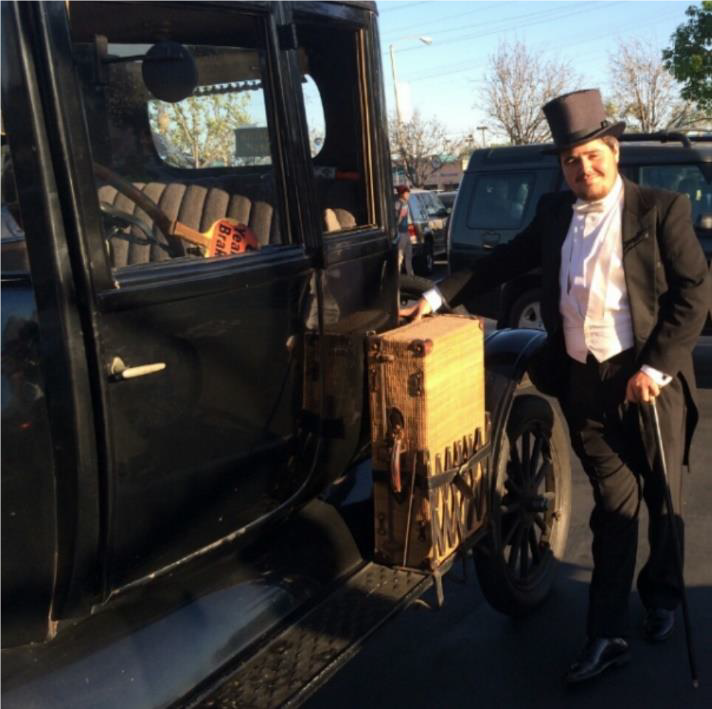 Jaxson  Brashier  LBMTC President
President's Message
February 2018
With January already steaming to an end I can't wait for the upcoming tours and opportunities our club will have in the months to follow!
I wanted to personally thank Jon Traw and his lovely daughter Christina for sharing a beautiful service in honor of beloved wife and mother Isabelle Traw. While few of us knew or had the chance to meet her, I can say she was a woman who will be deeply missed.
As for our tour to the Driving Museum this month, I can say I was ecstatic as to how many cars were in attendance and how many contacts I made and wonderful Model T stories I heard in honor of the Model T's 110th Anniversary.
It was brought to my attention that the winners of the Lifetime Awards & the Baglietto Award weren't published;
Jeff Hood & Bob Schwinck – both received lifetime awards for their designated service and consecutive years of serving on the board and serving the club in general.
John Bowman – Received the Baglietto Award for his humble service to the club in a matter of ways. Both Webmaster & Long Range Tour Chairman.
We've got a lot to do and the best cars to do them in! Get them running and let's go!
Jaxson
.