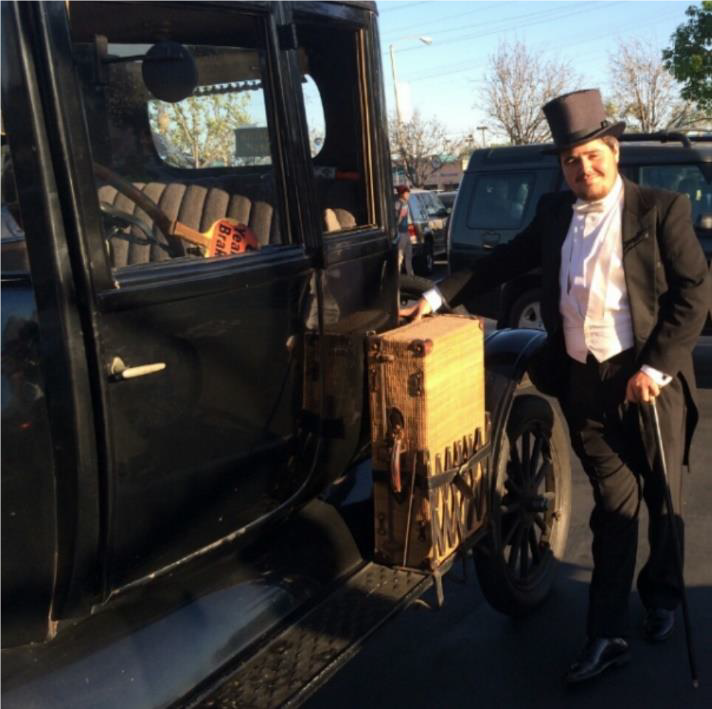 Jaxson  Brashier  LBMTC President
President's Message
June 2017
The month of June will provide for a number of opportunities to take the old T out for a spin. There are actually four different events to consider. The first is the Huntington Beach prestigious Concours d'Elegance in Central Park on June 4. There are a number of members that have let John know they are going to be there.
For those who may want to join together at the annual McCoy Mills Ford event, it takes place on the same day. Some folks have already indicated they will be there but there will be plenty of room for any last minute drivers and cars. The McCoy Mills Ford dealership is located at 700 W. Commonwealth in Fullerton. The event will start at 10 am so it is suitable for the later sleepers. There will be free food and beverages provided for the group by McCoy Mills folks.
The June 18 event is the Pancake Breakfast and Car Show at the Cornerstone Church Father's Day celebration. No entry fee for this or the McCoy Mills Ford events. The church is located at 1000 N. Studebaker Road in Long Beach. Cars need to be staged in the parking lot on the Studebaker side of the church no later than 7:30 am. Breakfast starts at 8 am and the event ends at approximately 11 am.
The last June event is the June 25 Henry Ford Picnic at Heritage Park located at 12100 Mora Drive in Santa Fe Springs. No event fee but if you want a BBQ lunch, you can purchase a ticket at $12 no later than June 17. We have participated in this event many times and it is a very pleasant setting in the park. If you want to purchase a lunch ticket, contact Bob Toerge at (562) 631-5552.
Jaxson
.