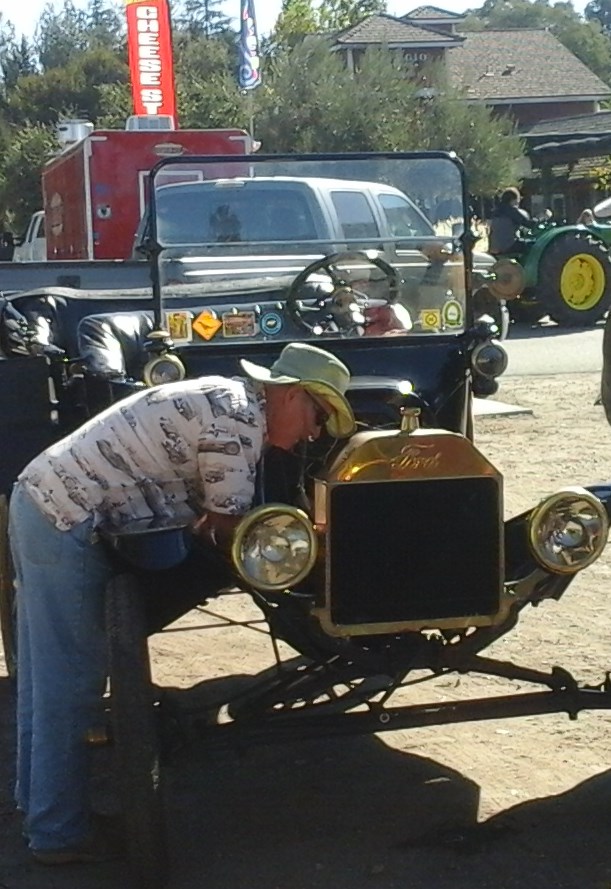 Tom Leroux
LBMTC President
President's Message
November  2019
November is here already. We have received only a few reservations for the holiday banquet. Please sign up and beat the deadline of Nov 20th and save
$5.00 per person. Look in the Mag News or go online under LBMTC to get the information flyer. Also, we need new members for the LBMTC board. At last meeting, no one signed up. This means either you do not care, or you hope someone else will. We have lots of talented people out there. Please help out.
Hope you came out on our tour to Warner Springs. If not, you missed out on the drive there, 110 miles one way. We had a great drive. Chris Craig did a great job mapping out our way. We drove on the freeway for 3 miles, drove along Lake Elsinore, drove through downtown Temecula, and drove down highway 79 for 39 miles to Warner Springs. John did a great job as always. If you have never be on one of his five other tours, you are missing out. He has great planning that is very detailed from starts to mealtimes. I think that we all put on weight this trip. He even had the stars out at 7:30 PM on time for he and Gary to talk about the them. THANKS JOHN!
We had a couple of breakdowns, from a broken bolt on a fan which destroyed a radiator, a wheel fell off, oil leaks put one on a trailer, a cracked low gear drum, no low peddle, bands needing adjustment, front end troubles, and the need to tighten kingpins. I will not give the names of the people that broke down. You must come to the next meeting to find
out.
Our meeting celebrated the 65th club birthday. We had cake and ice cream. Please thank Pete Wright and his wife for taking the task on ordering and picking it up. Also, thank Julie and Alan Singer for helping out with serving and clean up.
Remember, the Model T garage will be at Hoist Service this month. Look inside for dates and times.
Tom Leroux
Club President