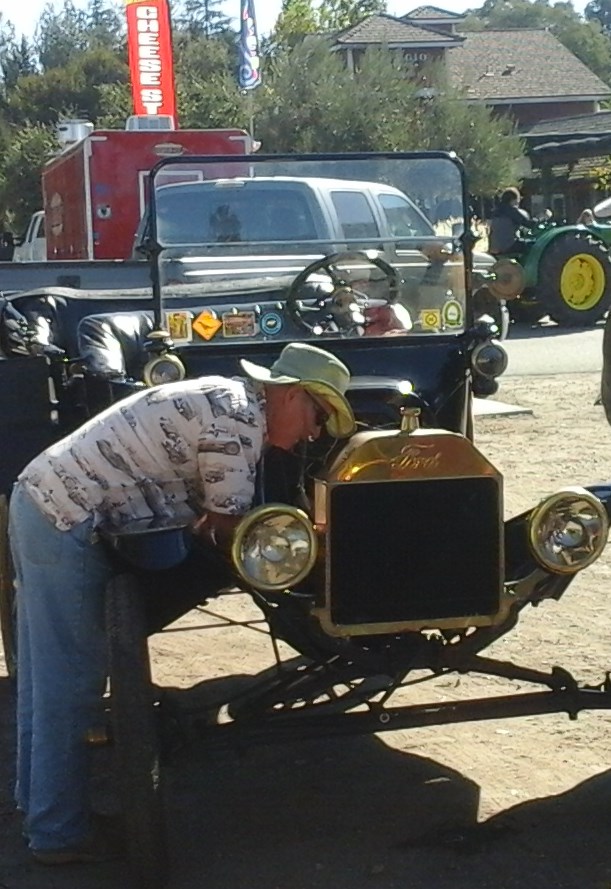 Tom Leroux
LBMTC President
President's Message
June  2019
Well, May will be over when you read this. What a fast month with lots going on. Some sad news: Roger Berchtold passed away at home. Most of you remember Roger as going on our tours with his Dodge touring car and sometimes his Model A. He had a very large trailer that he could sleep in. We will miss him on our tours. He liked the long tours that the club put on. Roger went on more tours than anyone else in our club. He was very active in the Whittier Model A Club also. We have a swap meet coming up in six weeks, July 20th. Please keep this date open to help out. It takes a lot of people to make this work. This is our big fundraiser for the year. Also note that this is our tour for
July. Please drive your Model T to the swap meet for our display. Summer is coming fast. Have your T ready to drive. If you need help, remember the Model T garage is open every month. Lots of people are there to help you out.
See you at the next meeting.
Tom Leroux