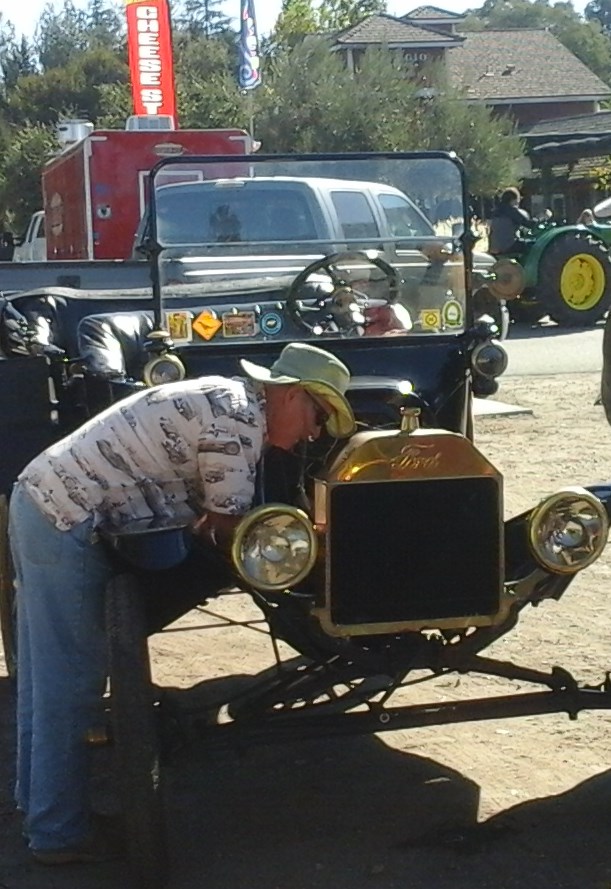 Tom Leroux
LBMTC President
President's Message
January  2021
Our club is starting a new year. Your new board members have changed a little bit, and looks like you are stuck with me as president again. Check the Mag News for board changes. In December, we had a garage with breakfast and then we worked on two members' front ends. New kingpins were replaced on both cars.
On the same Saturday at night, some of our members drove our T's to
Rossmoor to look at Christmas lights. Thanks Tim for arranging this and
leading the way. This was a club activity that we used to do in years past.
Hope everyone had a great Christmas. I know we all missed seeing everyone at our Christmas Banquet. I hope the Corona Virus is over soon, so we can get back to our old normal.
We will have our inspection in February if the virus is coming to an end.
Please check the Mag News for updates.
Your dues are now due. Please send in your dues and sign up for E-mail or
book form for the magazine. We are hoping that most of you go with E-mail.
It will help our club with expenses and personal time. We have no income as of right now.
Tom Leroux                                                                                                              Club President