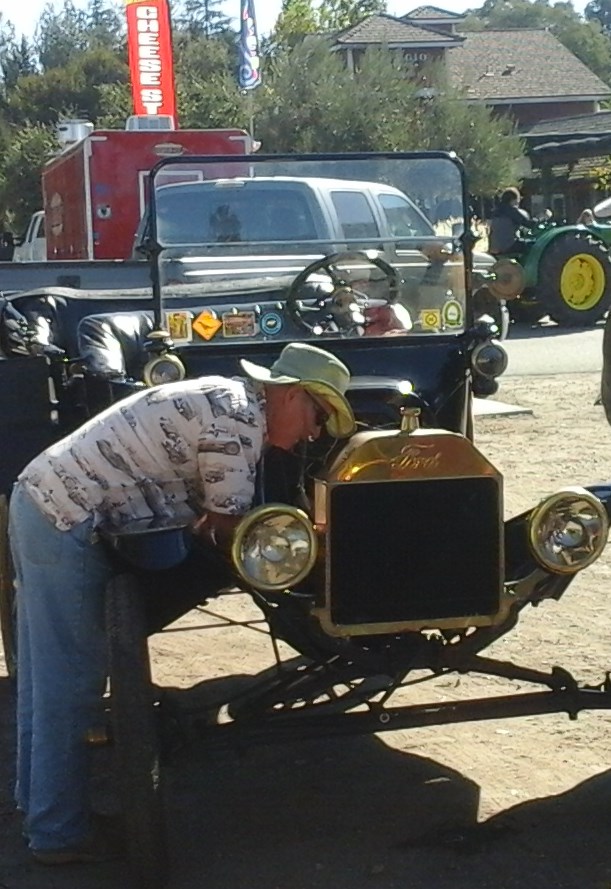 Tom Leroux
LBMTC President
President's Message
February  2020
Where did January go? It's going to be summer soon. We had a good turn out for our inspection and garage day, 10 Model T's and 20 people. Jim Ellis was the first one on thehoist. What a great car. This T is the cleanest Model T I have ever seen. The underside is as clean as outside. Jim and his wife, Sylvia, are having fun with their car doing car shows and parades. They are great ambassadors for our club. Our club is lucky to have them represent Long Beach Model T Club everywhere they go. As Sylvia says, the Model T puts smiles on people faces everywhere you take them.
John Bowman's Pine Wood Derby was a great success again. This is our second time he has had this program. Thanks John. Some members asked me if we can do this twice a year. Maybe we can!  I would like to thank Don Kirtley for donating the three trophies. Don also brought two other members from the Riverside/Corona T Club with him. Greg won first place,
Charlie won second place, and Andria won third place. The Riverside guys drove two hours each way to our meeting. Thanks to all that came out and brought cars. It was a fun night, and I did not have to talk too much. Dennis from the Riverside Club won our 50/50 for $53.00, and at the end of the night, he turned his $53.00 back into the club. What a great bunch of Model T people! With this hobby or disease, you always meet
good people.
Get your Model T ready for tours this year. Jon has lots of tours planned this year, if you have any ideas for tours, please call Jon.
Tom Leroux                                                                                                              Club President