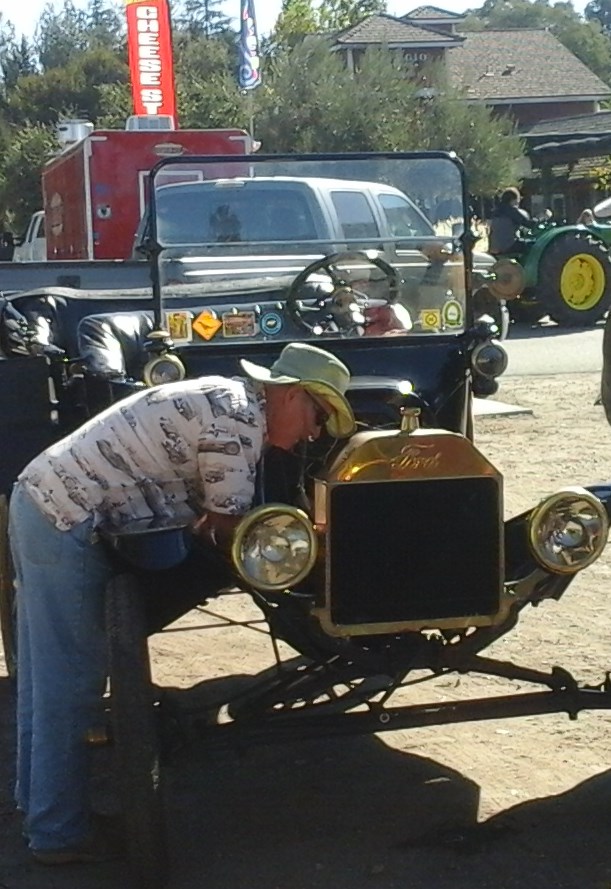 Tom Leroux
LBMTC President
President's Message
September  2021
As everyone knows, we are back at the church for our general meetings. We had our Pine Wood Derby for the third year in a row with ten cars in competition for the race. Andrea Plessner won this year. I wonder if Charlie helped with this. Thanks to John Bowman and Chris Craig for putting the racetrack together. Chris made a new timer for the track and someone forgot to bring it. I guess that was me! We will have another race in January. The Model T Garage had a good turnout last month. John Brennan got his car running again with a new motor. John Craig drove it home for him. Food was good as always with chili dogs, chips and with lots of exaggerated truths to be told.
Touring time is here. Remember that we have a long October tour planned to Laughlin. Dates are October 15th thru 17th. Some of us are driving there in our Ts. We will be leaving on Thursday to get there by 12:00 PM Friday. Please sign up. This will be a great getaway weekend.
There are lots of things happening over the next couple of months such as hospital tours and car shows. Please check the Mag News for dates and times. We will be having a Christmas banquet this year. Information will be posted in
the Mag News.
New Board Members are needed for the upcoming year. We will begin taking names in October. Please help our club by volunteering to be on the Board..

Thanks
Tom Leroux Club President