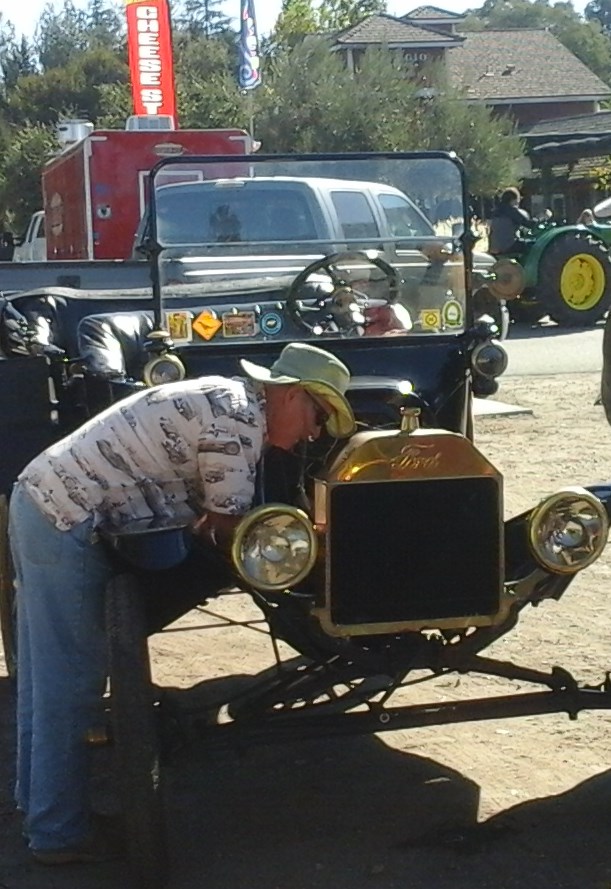 Tom Leroux
LBMTC President
President's Message
January  2020
I hope everyone had a great Christmas. December is over, it was another fast month, the older I get the faster the months go. We had a good turn out for the Christmas banquet, 80 people. I would like to thank everyone who helped out with this event: Pete Wright for arranging the Banquet, Mike Plessner for the great music, Tim and Nancy O'Gorman for raffle prizes and Cheryl Guacci for her doll display.
To all the old board members, for a great year, thank you. To all the new
board members, they look like last year's members except for one, hope
we have a good year
We will start the new year off with the Model T Inspection in January.
John Bowman will have The Second Annual Pinewood Derby at the
General Meeting, so get those cars ready. I want to thank Jeff Hood for making the lamp for Bob Schwinck for hosting the Model T Garage for several years.
Tom Leroux                                                                                                               Club President